Volunteer:
Some volunteer opportunities include:
Colony Cat Caregiver
Event Planner
Social Media Manager
Trapper & Driver
Drive our van 1 day/month (or when you can) to our spay-neuter clinic
Make reminder phone calls before clinics
Learn to trap and help with large trapping projects
Help us with paperwork - scanning, data input
Plan and staff special events
Help with social media and newsletters.
For more information, email tipmefrederick@yahoo.com.
Donate:
Monetary donations are always needed to buy vaccinations, traps, and supplies. Any amount is greatly appreciated.
By Mail:
10425 Daysville Road
Walkersville, MD 21793
By Paypal:
By Amazon:
Foster:
Sometimes, we encounter cats who cannot be returned to their colonies for medical reasons or because they are too young. Other times, we have cats in need of fostering who were determined to be unadoptable due to behavioral or social reasons at the shelter. These cats are in need of a temporary home that provides them with appropriate food, warm shelter, and fresh water with regular human interaction so that they may one day be adopted to a barn, colony, or if well-socialized, to a household.
If you are interested in fostering a cat in need, please complete TMF's Foster Agreement and email to tipmefrederick@yahoo.com.
Show Your Support for Spay and Neuter!
Purchase your PET tags through Tip Me Frederick and help us raise much needed funds for our programs. Total Price is $50, of which half is donated to Tip Me Frederick.
To find out more, Message us on Facebook or email us at tipmefrederick@yahoo.com
Feral Medical Fund
Tip Me Frederick has established a Feral Medical Fund (FMF) to help free-roaming community cats who have a medical need. Any donations made to the medical fund will be earmarked for surgery and other veterinary expenses related to medical treatments. All donations are tax-deductible.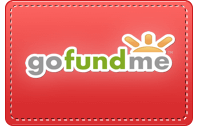 Donate your unwanted vehicle to support Tip Me Frederick!
Visit v-dac to learn more.
Our Spay it Forward campaign is underway
Spay It Forward allows you to give a gift of $70 knowing that it will be spent on a spay or neuter and vaccinations for 1 cat. We have many situations where people need help and Tip Me Frederick is dedicated to helping them. We all know that TNR is the best way to curb the overpopulation of feral & free roaming cats.
Please
Washington County Gives is a 24-hour, online giving promotion hosted by the Community Foundation of Washington County MD for 501(c)(3) nonprofit organizations in Washington County, Maryland. Celebrating its eighth year, this event gives local nonprofits the opportunity to raise unrestricted dollars and receive pro-rated matching funds and prize money.